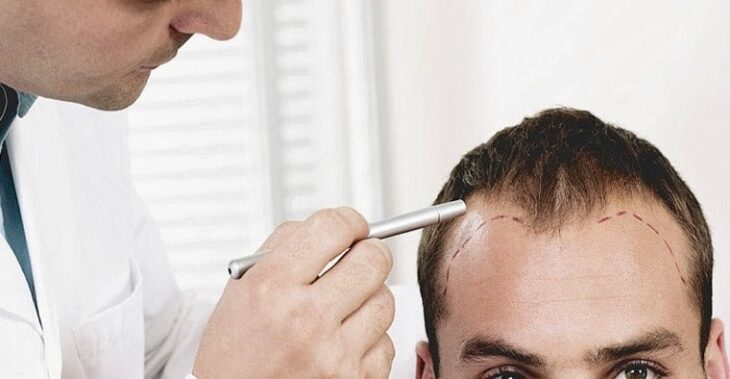 Hair Transplant Centres In Mumbai At Chembur And Bandra
Hair Transplant has been one of the most important milestones achieved in the field of medical science. Today a number of peoplesuffer from complete or partial baldness and in order to conceal it, they are always on a look for various options available in the market. Although there are numerous temporary solutions available, but a permanent solution to this is hair transplant.
Hair transplantation is a delicate and lengthy surgical procedure in which hair follicles from the back of the scalp is taken and transplanted in the bald area. Hair transplants are typically performed by a dermatological surgeon in a medical office under local anesthesia. A hair transplant procedure can improve the appearance and self-confidence of people who experience hair loss.
So, How Does The Hair Transplant Work?
Well, hair transplantation is a medical procedure that is quite different from any other medical treatment. But before undergoing any such medical procedure, a complete evaluation and consultation with Surgeon is under taken. During the consultation, details like your family history of hair loss, your current hair loss grade, and your previous hair restoration treatment etc. are discussed and taken into consideration, after which the Surgeon recommends the best solution for your individual situation. In case Hair Transplantation is required, a full review of the procedure with a thorough consultation prior to surgery is given so as to get an idea of what are the results that can be expected from the treatment.
Types Of Hair Transplantation
There are various methods of transplant surgery are available. Butdepending on your case the surgeon will decide on the type of treatment that is most appropriate for you.
Follicular Unit Transplantation is a hair restoration technique wherein the hair is harvested using a long, thin donor strip that is subsequently dissected into individual follicular units with the aid of special microscopes.
In Follicular Unit Extraction, individual follicular unit grafts are removed directly from the back and sides of the scalp using a small, round, punch-like instrument.
The technique of body hair transplant is basically Follicular Unit Extraction wherein the donor areas include scalp hair to beard, chest, arms, legs etc.
Why B
loom

 H

air

 T

ransplant

 For Hair Transplant

Bloom Hair Transplant is one of the most reputed hair transplant clinic in Mumbai that offers international standard hair transplant and restoration treatment. Experience and Natural Resultsis what truly sets us apart from others. Our happy and satisfied customers stands a testimony to the quality of our treatment we offer to them.

At Bloom Hair Transplant the clients are our responsibility and the onus of taking care of them and providing them with best result is on us. We are committed to improving the lives of our patients through our customized solution and ensure that all our clients are satisfied with the treatment. The clinics here are well sanitized and equipped with state of an art facilities. Also, our clinic prides in having the best of doctors, surgeons and highly dedicated team of skilled professional who uses the latest techniques to transform the appearance of patients. Over the years we have pioneered many major advancements in the field of hair transplant and have offered the best hair care service to our customers based on their requirement.