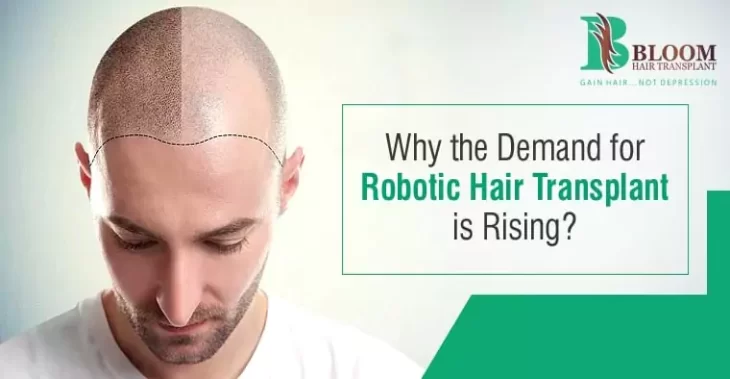 Rising Demand For Robotic Hair Transplant In Mumbai
The robotic method of hair transplantations is gaining fast popularity in India. Robotic hair transplant in Chembur, Mumbai are performed with advanced machinery nowadays. HARRTS (Human Assisted Rapid Robotic Hair Transplant System) produce more accurate results. They are quite useful in reducing human errors in FUE hair treatments. Patients should seek a consultation in regards to procedures. It is important to ensure that one's chosen hospital offers robotic transplants.
Rapid loss of hair is an issue that affects millions of Indians today. A receding hairline takes away from one's personal beauty. Men and women both experience hair loss woes. The natural course of action is a transplant. However, one has to be careful. Experienced surgeons are the only ones to be trusted. A hair transplant procedure can go horribly wrong. The rise of cutting-edge machinery has given new hope to all.
Key Advantages of Robotic Hair Transplant in Chembur, Mumbai
Machines like the HARRTS Mini can be used to perform precise transplants. There are a set of distinct advantages of robotic methods. Let us take a look at some of the key benefits –
1. Fewer chances of errors –
There are a number of errors that can happen with manual methods of hair transplant. With HAARTS Mini, chances of follicle damage are minimal. Moreover, inexperienced doctors are error-prone.
2. Machines do not get tired –
A hair transplant machine does not get tired, unlike human beings. Hence, they maintain the same level of effort throughout a transplant process. This is one of the main reasons why leading hospitals and clinics are incorporating machines.
3. Quite less invasive –
The robotic method of transplant therapy is a lot less invasive. It does not involve using slits, channel openings, and linear incisions. Machine transplants also do not require graft manipulation.
4. Uniform accuracy –
Most surgeons prefer transplantation systems like HAARTS Mini due to consistent accuracy. Such machines can perform all transplants accurately, time and again. As a result the chances of satisfied patients increase.
5. It is safer –
Machine transplants are ideal as they are simply safer. The chances of any damage to underlying tissues and grafts are nonexistent. During all stages from extraction to implantation, patients are safer.
6. Affordable rates –
One can get an amazing quality of transplants at very affordable rates. Leading Chembur based doctors specialize in fast transplants at industry-best prices.
These are some of the key advantages of opting for machine hair transplants. One can find affordable mechanized transplant treatments across most Indian metro cities. There are notable clinics providing quality robotic hair transplant in Chembur, Mumbai. They are recommended for best results.