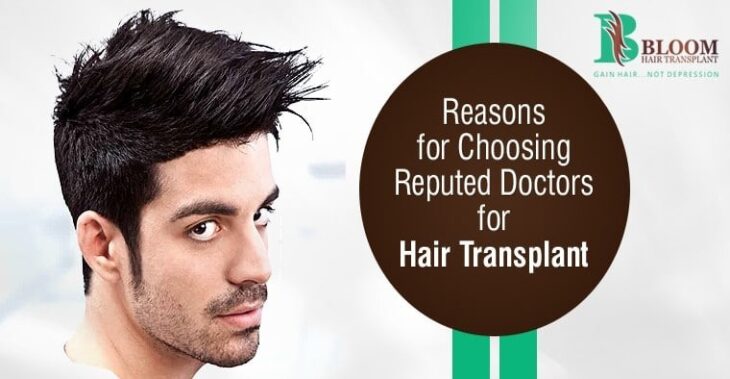 Why To Choose Reputed Doctors For Hair Transplant?
The demands for quality hair transplants are rising in Mumbai each passing year. Hair transplant in Chembur, Mumbai is offered by leading clinics today. It is possible to find very low transplant rates. But the results are not satisfactory. One should only contact trusted clinics for safe and error-free transplants. Experienced doctors use advanced machine methods. They ensure best results at true value for money rates.
One has to be aware of the various dangers of hiring inexperienced doctors. They raise the possibilities of risks like – excess bleeding, infections, scarring, and follicle wastages. Moreover, the results might not be good enough. Read on to find out the reasons for hiring reputed transplant doctors.
Why Select Experienced Professionals for Hair Transplant in Chembur, Mumbai

AHRS India members – The best option is to contact transplantation doctors who are members of AHRS India (the Association of Hair Restoration Surgeons India). These professionals ensure the highest quality of transplants. In Mumbai suburbs like Bandra, Andheri, Chembur, Powai, and Thane, one can find clinics with AHRS member surgeons.
Free consultations – The first step of successful hair transplants is knowing how much work has to be done. One also needs an idea regarding the estimated costs. Seeking a free consultation with experienced professionals is recommended. They can assess individual cases to determine costs and required treatments.
No technicians – Reputed hair transplant clinics do not leave patients in the care of inexperienced technicians. One can be assured of being treated by skilled doctors. As a result, patients are free from many risks and errors.
Latest techniques – Reputed Mumbai doctors rely on latest transplant techniques instead of outdated ones. They use cutting-edge machines like the HAARTS Mini for all transplant jobs. The end result is an impeccable robotic hair transplant. There are no chances of any human errors.
Hair restoration expertise – One of the key reasons to opt for transplantation experts
Is their core expertise. Numerous Mumbai-based professionals have received training from leading plastic surgeons. They know how to do a naturally flawless job, every time.
A natural look – A transplant gone wrong can scar you for life. The main objective of transplantations is to get a natural and well-rounded look. That is achievable only with precise techniques and professional hands. Skilled doctors have worked on numerous patients before and carry valuable experience. They can ensure transplants that look completely natural.
Pocket-friendly rates – One does not have to spend huge amounts for quality transplants. Many Mumbai based doctors offer services at friendly rates. You can get rid of your hair woes with reasonable prices.
If you are seeking professional consultations for a hair transplant in Chembur, Mumbai, get in touch with experts are locally reputed clinics. They can ensure the best results.