Summer Hair Care Tips By Dr Vinod Sonawane
Summer is around the corner. And so should be your preparation to deal with the hot sun, dry winds, and the damage they can cause to your hair.
Like sun causes damage to the skin, it also causes damage to the scalp and the hair. The harmful UV rays in sun can lead to dry and frizzy hair, oily scalp, dry scalp, or sometimes, may also cause your scalp to exhibit an odor.
Before consuming any medications or treatments, it is always better to consult a doctor.
Especially in metropolitan cities like Bangalore and Mumbai, the weather seems to be humid and dry often. If you're looking for a hair doctor in Mumbai, Dr. Vinod Sonawane at Bloom Hair Transplant, Mumbai is a one-stop solution.
Our latest and one-of-its-kind imported equipment is the backbone of all our supreme treatments.
Now, let us look at a few tips that can help you from keeping scissors away from your hair!
Water your plants!
We mean to keep yourself hydrated. Remember, water can drive away half of the diseases. It is the elixir to the human body. Hydration keeps you safe from humidity and also improves blood circulation.
Scarfs, Hats, Dupattas, Kerchiefs, bring 'em all!
It is always, always recommended to cover your head with a scarf or a dupatta so that your hair and scalp do not come in contact with the sun directly. Before you prance out in the sun, do not forget to carry one!
Ayurveda – the all-time savior!
Nowadays, all the products that claim to be the 'BEST' are full of harmful chemicals and compounds that can cause heinous effects on your scalp.
Whereas on the other hand, Ayurveda has proven to be most effective and safe for the skin! The use of gooseberry powder on your scalp can work wonders!
Beer your Hair!
A can of beer is always good for your hair! Researches have shown that beer can enhance the shine of your hair by acting as an excellent conditioner!
Eat Right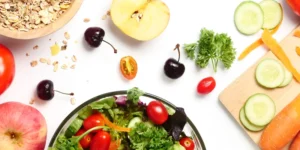 'You become what you eat' – is the phrase that we strongly believe in. Make sure your food has all the essential nutrients and vitamins required for hair growth. Omega-3 fatty acids are said to be excellent for strong, shiny, and healthy hair. Spinach, salmon, eggs, etc. are a good source of omega-3 fatty acids. Also, consumption of dark green and fruits is considered to be good for hair too. Broccoli can be one good source of dark greens. Vitamin-C-rich citrus fruits and anti-oxidants improve hair strength.
You can munch nuts for zinc and carrots for vitamin A.
Wash your hair on alternate days!
There is nothing wrong with washing your hair regularly. But, hair is more prone to breakage and is fragile while they're wet. If you're washing your hair regularly, make sure the shampoos that you use are mild and gentle on your scalp.
Say NO to styling and overheating your hair!
We understand how you love putting on makeup and styling your hair, Rapunzel. But, if you overheat your hair, they may lose all the strength and breakdown easily.
Apply a conditioner, always!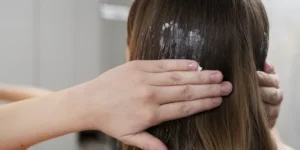 A conditioner on hair is as must as desserts after dinner! In summers, you might want to go for a deep conditioning treatment as it adds an extra layer of protection and moisture to the cuticles.
Take proper medications
Medications are sometimes necessary to treat certain medical conditions.
At Bloom, Dr. Vinod Sonawane's tremendous experience of over a decade brings the utmost amount of success to his patients and surgeries! If you're looking forward to visiting a hair doctor soon, Visit us at Bloom right now! For any queries, we're just one text away!  Follow us on Facebook & Instagram for updates on offers & tips for your hair.