What Care Should Be Taken Before and After Hair Transplant?
Are you planning for a Hair Transplant? Looking for a Hair transplant clinic in Mumbai? Hair thinning and hair loss is a very common hair problem which may be caused due to ageing, unhealthy diet, stress, family history, dandruff and so on. A hair transplant treatment can help you get the hair of your dreams so you style it according to your preferences.
But patients often wonder, what precautions am I required to take before and after Hair transplant?
Well, you just need to stay till the end to find an answer to all your questions.
Precautions Before a Hair Transplant Surgery
Get your Blood Tests done
Before you undergo a hair transplant surgery, it is very essential for you to get some basic blood tests done. This will help you determine if you're medically fit and if you've any undetermined disease like diabetes or any kind of infection.
Avoid Hair Oils or Trimming
Hair oils should be discontinued before 5-6 days of your hair transplant. However, you can continue using your shampoo. Hair on your head or beard should not be trimmed before 3-4 days of hair transplant.
Restrict Alcohol or Smoking
Alcohol and smoking should be stopped before a week of your hair transplant surgery as they can interfere in the healing and grafting process.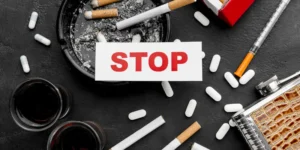 If you're on a medication for any kind of disease such as Thyroid, Blood pressure or Diabetes, you can take your medicines as per your doctor's suggestions.
Lastly, have a wholesome breakfast on the day of your surgery. Relax and prepare your mind mentally for your hair transplant.
Precautions After a Hair Transplant Surgery
You must avoid sleeping prone and you should practise sleeping elevated for at least 7 days after your treatment to prevent the implants from any damage. Sleeping flat may cause swelling or damage after a hair transplant. However, not every patient may experience swelling and if you don't feel any pressure around your head, you may continue sleeping normally.
Make sure you've someone to drive you to your appointment and drive back home as sometimes, hair transplant is performed under sedation. If you've been given a strong sedative, you should not drive for the next 24 hours.
Hydrating yourself is very essential if you've just performed hair transplant surgery as it will help you recover and heal fast. Drink 10-20% more water than you used to drink before the treatment so you'd have a speedy recovery.
Avoid going out in extreme sunlight during 10 am to 2 pm as it will expose your scalp to direct sunlight. Even if you're required to head out during this time, cover your hair with a scarf or a cap to keep your hair transplant protected against sunlight.
Avoid Alcohol and Tobacco
Alcohol can dehydrate your body which will prolong recovery of your hair transplant and will increase risk of discomfort. It will reduce the blood supply to your head and other essential nutrients.
Avoid heavy exercise like lifting where you sweat a lot. Although, you can perform light to moderate exercise just make sure your heart rate blood pressure is at normal range.
Wrapping Up!
We, at Bloom Hair Transplant, a hair transplant clinic in Mumbai run by Dr. Vinod Sonawane is a hair transplant surgeon. We focus on helping you have an amazing hair transplant experience with fully advanced technology and equipment.
Knowing about all the precautions before and after getting your hair transplant done is very essential so you have a smooth treatment done with higher chances of getting recovered within less time.